Index
Topics
Contents
Media
Online Purchase
Third Party Contents
(1). Contents
These terms of use is totally governed by Shasyadhara Agriculture. Contents provided by us are based on our own best of knowledge. Use these contents for legal works. While visiting our pages you have to follow privacy and policy set by us.
Registration or email subscription is required for contacting us by mail. Don't use our contact details for any illegal activity.
Please Note While Visiting Our Site:
Layout of the post – Sequence and format of an article is determined and designed by us. So its user experience should be completely different from others. Never try to steel and use our article's layout. Keep it clean as it is.
We always try to post unique articles. Although, references may be used. So don't spoil our hard work.
Don't use our originally written content in your website or any other places which is not accepted by us.
You can use our contents for the following reasons – Educational and informational purpose. Giving citation and references. Creating back-links and Hyperlinks for any keyword.
Can go against you through legal way if we find fraudulent activities from you.
(2). Media
Photos/Images without credit/reference are original media by Shasydhara Agriculture.
Don't use it as online content elsewhere without website's permission.
(3). Online Purchase
*Note: Please, always provide original and working mail address during online purchase. PDF and other files are sent using mail address provided by you.
E-books and Notes (PDF, TXT, Doc., etc)
Originally written and prepared by the authors and editor of the website.
3.1 Money Refund
3.1.1. Purchased PDF(S): E-books and Notes
Eligible, if still to be sent by us.
Not Possible, if Already Sent by us.
3.1.2. Subscription
The subscription services provided by us are online. You can ask for money refund before the start of the plan.
We wouldn't be able to refund the amount paid by you, once the plan has been started from us.
3.1.3. Refund Process
Refund process is initiated by the payment gateway used by us with our request to them. Currently, we are using Pay-U-Money as our payment gateway. We don't have control over it.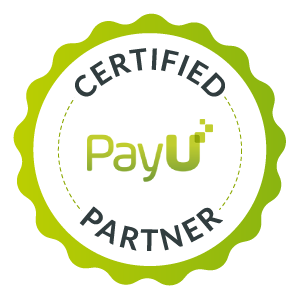 REGISTER NOW
Generally, it takes one week to complete the refund process by them. But, the actual duration of refund process completely depends on them.
(4). Third Party Contents
While exploring the website (Shasyadhara Agriculture), you may see third party contents.
To go with third party contents, you have to accept their 'Terms of Use' as well as 'Privacy Policy'. And, we strongly recommend that you don't spoil their 'Terms of Use' and 'Policy'.
---
The Terms Of Use and all other important conditions from this are effective from 14-04-2019.
Last Updated: 10-04-2021, 07:30 am IST.
---